Spectral Conjuring of a Cinematic Present
'Spectral Conjuring of a Cinematic Present', is part of a photo-essay that appears in The Cinemas Project Book, a contribution made by Sam Nightingale that visualises many of the spectral spaces of cinema that featured in 
The Cinemas Project.
The Cinemas Project Book documents and reflects upon the artists' work commissioned for The Cinemas Project as well as providing a parallel reflection on the role of cinema and cinema history in regional Australia, including essays by renowned cinema historians Adrian Martin and Ian Christie.
Cinema History
Nightingale has also contributed a written history for over 30 of the cinemas found in the five locations in which The Cinemas Project took place: Bendigo, Morwell, Mildura, Warrnambool, and Geelong. These histories can be read on The Cinemas Project website.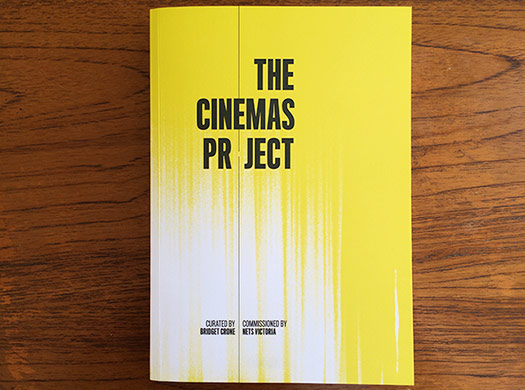 The Cinemas Project
188pp., soft cover with 40 full-colour and 10 black and white illustrations.
Published by National Exhibitions Touring Support (NETS) Victoria, 2014.
Edited by Bridget Crone.