Published in the University of California research journal, The Foundry, 'Attuning to the Politics and Poetics of Seaweed in the Hebrides' describes some of my ongoing research into seaweed and kelpping in Scotland.
The ocean around the Scottish Hebrides is home to vast kelp forests and many other species of seaweed. This plenitude once fuelled the island's kelp industry, filling the pockets of the estate owners who benefited from this valuable trade. The brutal weather that the island experiences first makes landfall on the west of the island, coming directly off the Atlantic. It is here that I am staying, not far from the foundations of the old seaweed factory in Middleton. My abode is a traditional crofters' cottage; I feel grateful for the thick stonewalls, small windows, and the traditional thatched roof that protect me from the elements. In the 18th century, it was in structures like these that not only the permanent inhabitants of Tiree lived, but also many of the seasonal workers who came to harvest seaweed.
Read the full essay here.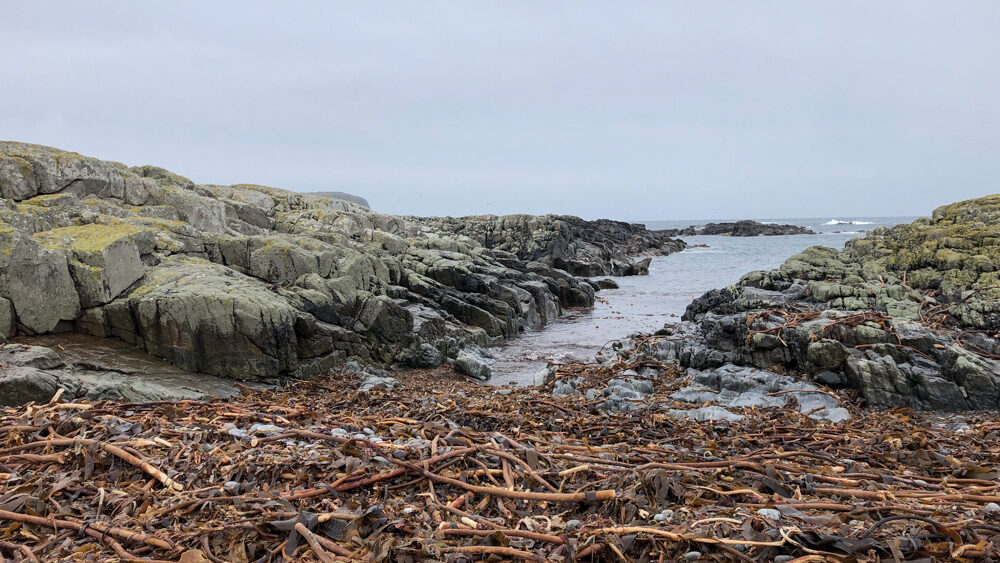 'Attuning to the Politics and Poetics of Seaweed in the Hebrides' is published as part of "Holding Sway: Seaweeds and the Politics of Form" a series of photo essays that channels a visual curiosity about seaweeds with considerations of militarization, gender, Indigenous sovereignty, extractive regimes, and climate change. Foundry guest editors Melody Jue and Maya Weeks invited participants to create or curate images that literally and figuratively "hold sway" in two senses: capturing the attention of an audience, or conveying a relationship of being in touch with seaweeds by holding their swaying botanical forms.