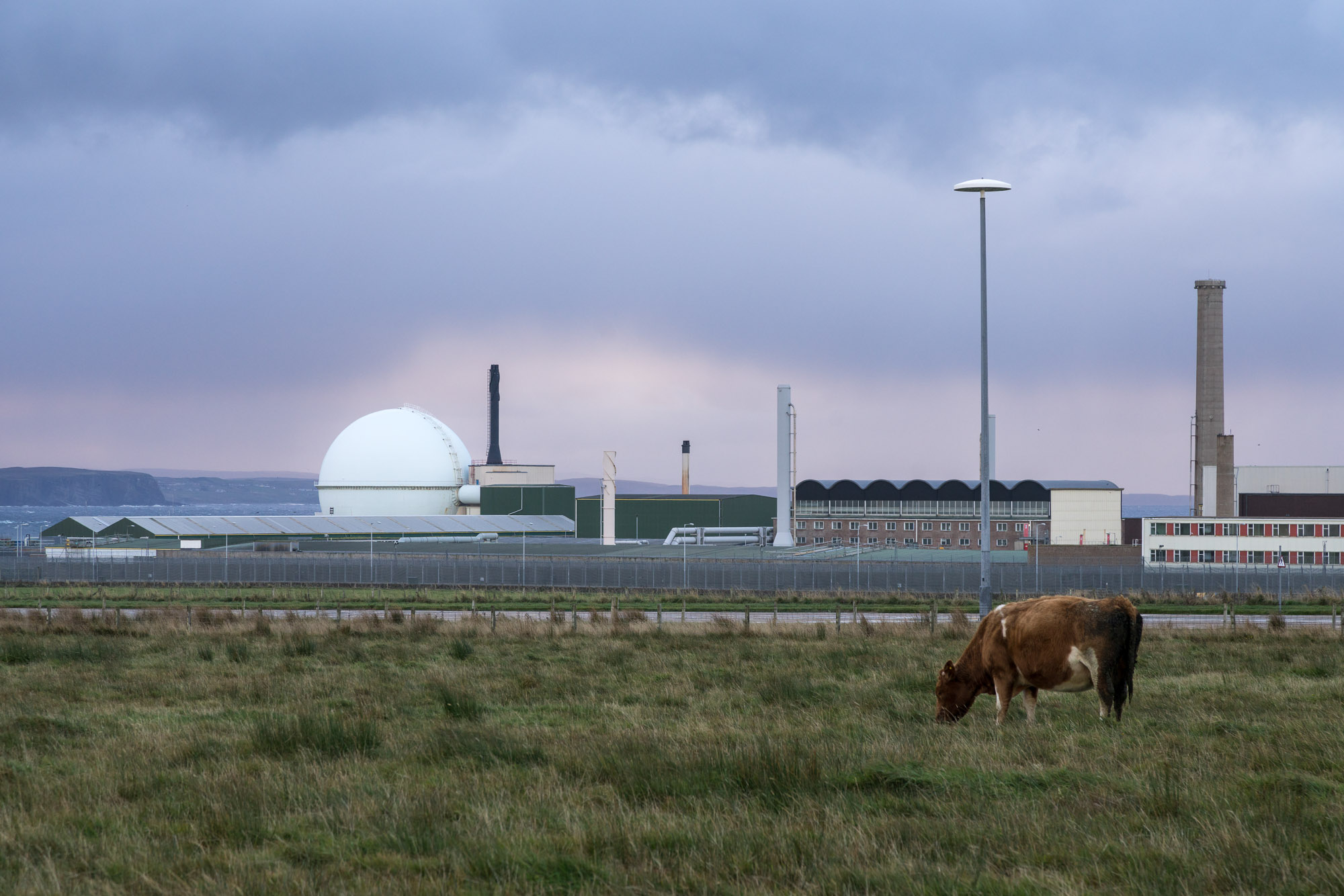 Excited to be leading the field trip [Im]material Nuclear Landscapes for TimeSpan, and speaking about my research at their two-day conference Practicing Deep Time. 
The field trip is part of the Practicing Deep Time conference taking place at Timespan and in the surrounding environments of East Sutherland and Caithness on 23 + 24 March 2018. For more details and information on how to book please visit the Practicing Deep Time page.
In this field trip led by artist Sam Nightingale, we travel to Caithness – the furthest reaches of mainland Scotland – to ask how we might imagine deep time through the material and immaterial nuclear landscape? That is, through a deep time that stretches into the future as much as it finds its inheritance in the far reaches of the past. We will explore the '[Im]material Nuclear Landscape'; through a range of discursive activities that put into tension the concrete infrastructure that supports nuclear energy projects (and their decommissioning) and the seemingly invisible radiological traces that remain deep into the future.
The day will unfold through readings, presentations and screenings, as well as visiting the area around Dounreay Nuclear Power Development Establishment, a test facility for nuclear power technologies that is in the process of being decommissioned. We will consider artistic practices and accidental images that make perceivable the invisible, immaterial and spectral quality of the radiological. We will also look at the relationship between radiological time and deep time, and learn about the process of nuclear decommissioning and the material infrastructure that are needed to manage nuclear legacy. Before the afternoon trip to Dounreay, we will visit an exhibition about the history of the site held at Caithness Horizons. There will also be a special film screening of Susan Schuppli's film Trace Evidence (2016): Continue Reading